CAPELLA
CAPELLA
Each Capella satellite will carry an X-band, single-frequency radar capable of acquiring spotlight, sliding spotlight, and stripmap images.
The main characteristics of the Capella SAR system can be found in Table 1.
Frequency Band
X-band (9.4-9.9GHz)
Transmit Power
600 Watt
Polarizations
Single-Pol HH
Imaging Bandwidth
Up to 500 MHz
Acquisition Direction
Left and Right sides
Imaging Modes
Spotlight, Sliding Spotlight, Stripmap
Capella radar main system parameters.
표를 좌,우로 드래그 해주세요.
Product
Imaging Mode
Nominal Scene Size
#Of Looks
Azimuth Resolution
Ground Range Resolution
Pixel Spacing
Look Angle Range
Spot GEO
Spotlight
5km x 5km
9
0.5m
0.5m to 0.7m
0.35m
25˚ to 40˚
Site GEO
Sliding Spotlight
5km x 10km
5
1.0m
0.8m to 1.2m
0.6m
25˚ to 40˚
Strip GEO
Stripmap
5km x 20km
1
1.7m
1.6m to 2.4m
1.2m
25˚ to 40˚
Specification of the standard geocoded (GEO) image product type.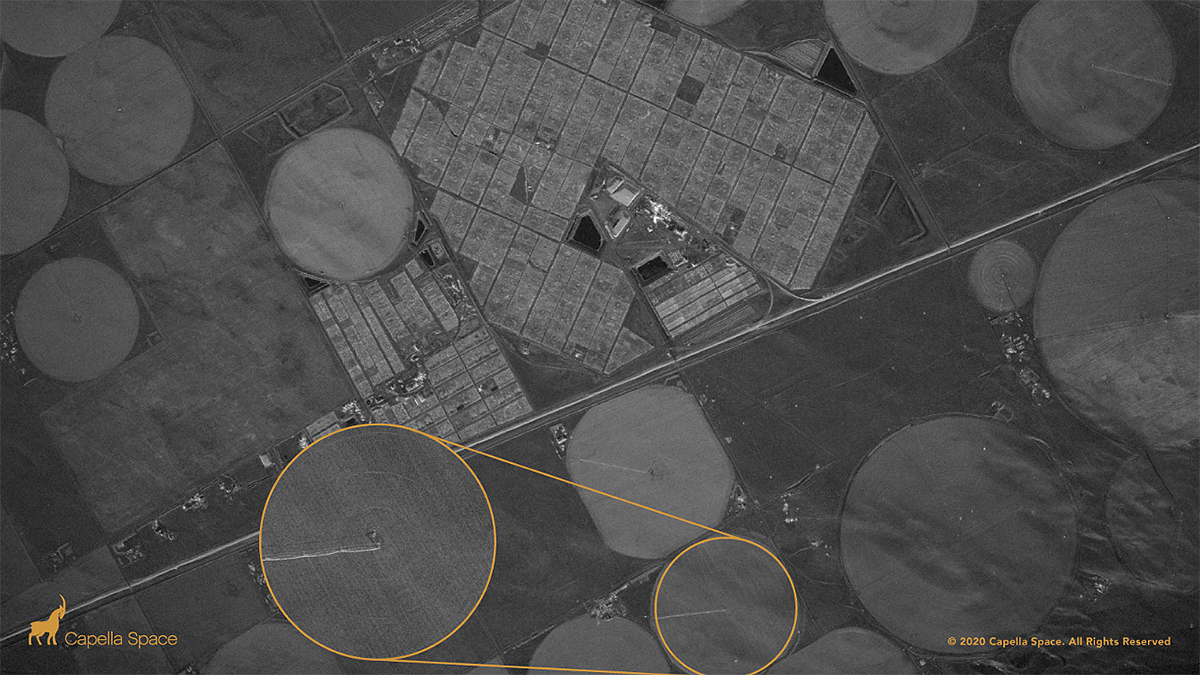 Capella Space Spot Image Irrigation System Colorado.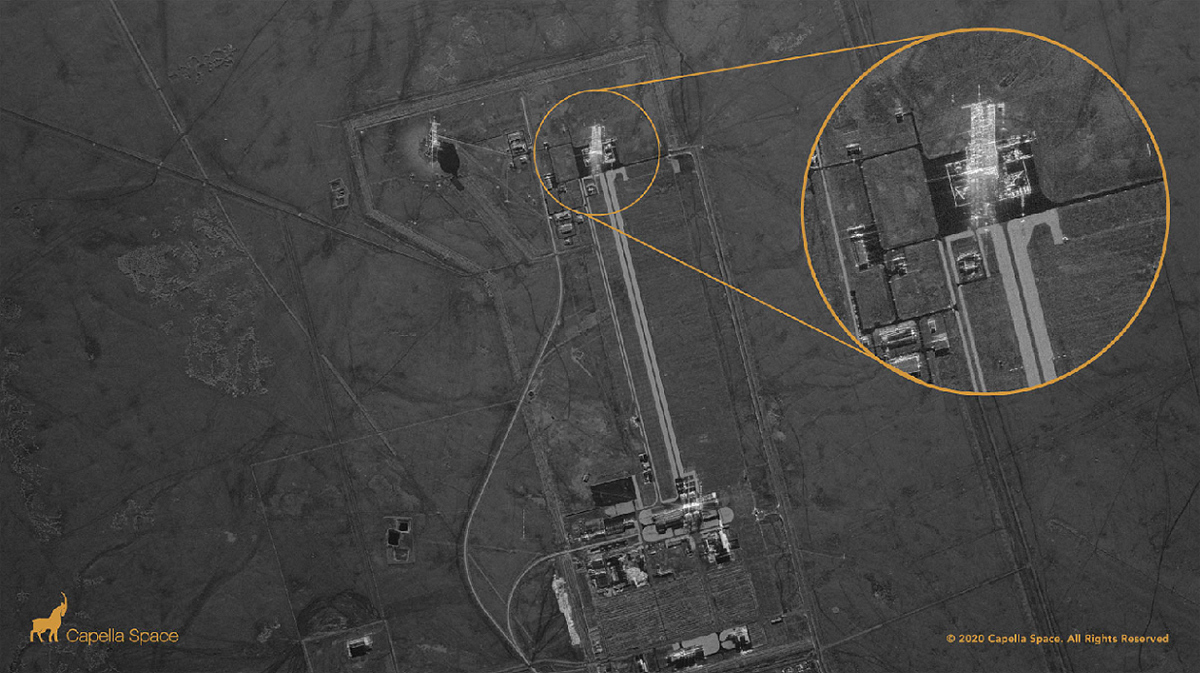 Capella Space Spot Image Jiuquan Satellite Launch Center China.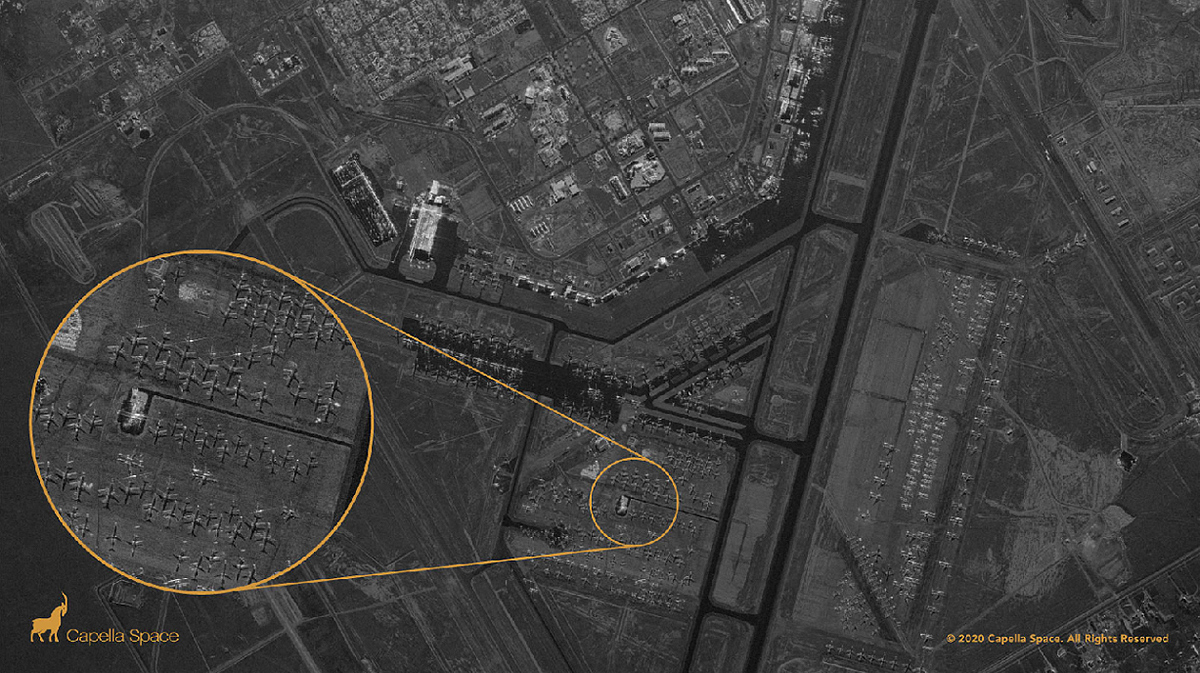 Capella Space Spot Image Roswell International Air Center New Mexico.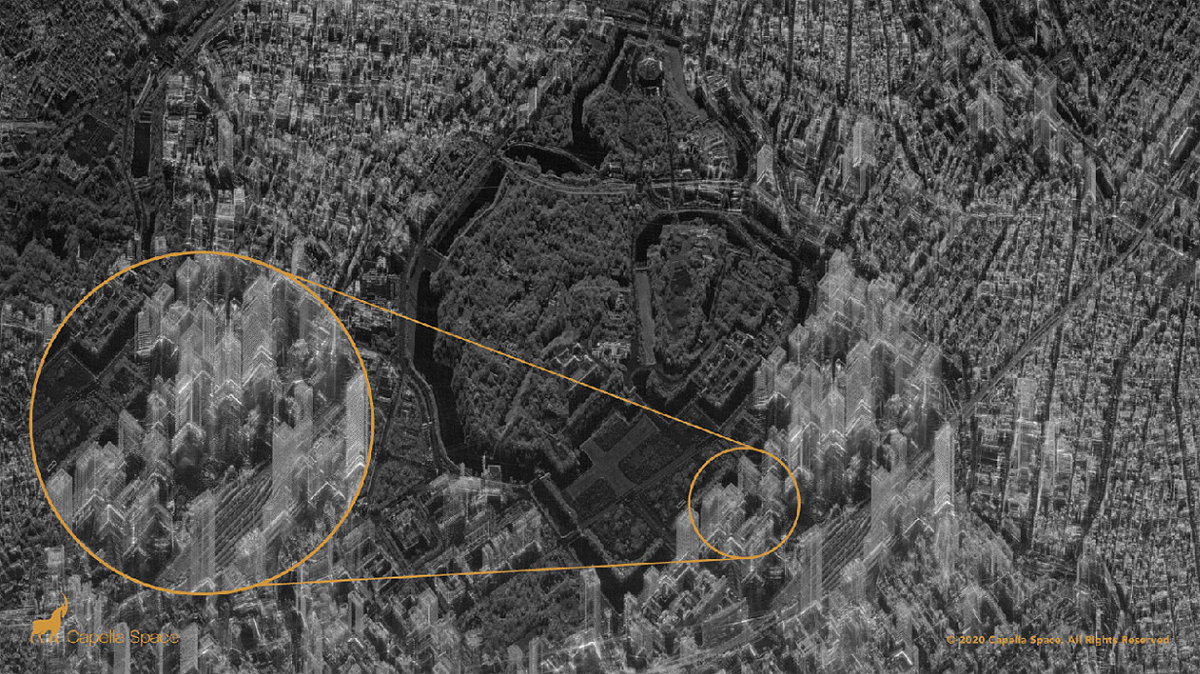 Capella Space Spot Image Tokyo Japan.